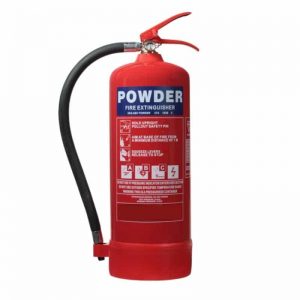 AED

47.25 VAT included
Buy The Best Fire Extinguisher In Dubai UAE
Fire Extinguishers are crucial tools for fire prevention and safety in various environments. We offer a diverse range of fire extinguishers to cater to different types of fires, including:
DCP Extinguishers
:
Dry Chemical Powder (DCP) extinguishers are versatile and effective against various fires, making them suitable for use in homes, businesses, and industrial settings.
CO2 Extinguishers
:
Carbon Dioxide (CO2) extinguishers are ideal for electrical and flammable liquid fires, leaving no residue, making them a preferred choice for offices and laboratories.
Foam Extinguishers
:
Foam extinguishers are excellent for liquid-based fires, creating a smothering barrier that prevents the fire's oxygen supply.
Water Extinguishers
:
Water extinguishers are best suited for Class A fires involving common combustibles like wood and paper. They are a simple yet effective choice for many environments.
Wet Chemical Extinguishers
: Wet chemical extinguishers are designed to combat Class F fires, which involve cooking oils and fats. This makes them essential for commercial kitchens.
Clean Agent Extinguishers
:
Clean agent extinguishers protect sensitive equipment and electronics. They use gases to suppress fires without causing damage to the surroundings.
Water Mist Extinguishers
:
Water mist extinguishers are versatile, suitable for many fires, and leave minimal residue. This makes them a reliable choice for many applications.
Special Extinguishers
:
Special extinguishers are tailored for unique situations or hazards, offering solutions for specific fire risks.
Our range of fire extinguishers is designed to provide dependable and effective fire suppression solutions for various scenarios. Whether you need a general-purpose extinguisher or a specialized one, our selection ensures that you are well-equipped to respond to fires and protect lives and property. Trust us to deliver top-quality fire extinguishers that meet the highest safety standards.