Buy the High-Quality Safety Ear Protection in the UAE
In today's fast-paced and noisy world, protecting your hearing is more important than ever. Whether working in a construction site, manufacturing plant, or musical event, exposure to excessive noise can cause permanent hearing damage, tinnitus, and other problems. To ensure your safety and comfort, it's essential to invest in a pair of high-quality safety ear protection. 
Why is Safety Ear Protection Important?
The human ear is a delicate organ, and exposure to high noise levels can cause permanent damage, resulting in conditions such as tinnitus, hearing loss, and even deafness. This is why taking proper precautions when working or participating in activities that produce high noise levels is essential. Wearing safe ear protection is an effective way to reduce the risk of hearing damage and ensure that you can continue to enjoy the sounds of life without the fear of losing your hearing.
What are the Different Kinds of Ear Protectors?
Disposable earplugs: As the name suggests, these are earplugs that are intended for single use and are made from foam or another soft material. They are often used in industrial or construction settings and can be an economical choice for temporary noise protection.
Headband ear muffs: These are ear protection devices that fit over the head and cover the ears with cushioned cups. The headband can be adjustable for a secure and comfortable fit and provide excellent protection against high noise levels.
Corded foam earplugs: These are earplugs made from foam with a cord attached, making it easy to keep them within reach when not in use. They can be especially useful in noisy environments where earplugs must be removed and replaced frequently. The corded design helps to prevent them from getting lost or misplaced.
So, if you're looking for a reliable and convenient way to buy high-quality safety ear protection, look no further than Firesupplies.ae. With our wide range of products, competitive prices, and excellent customer service, we are your one-stop shop for all your safety needs. So, protect your hearing and enjoy peace of mind by buying from us today!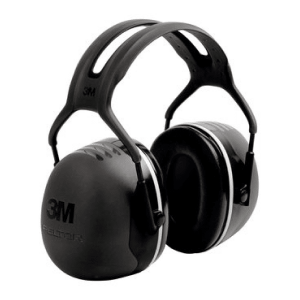 AED

175.72 VAT included