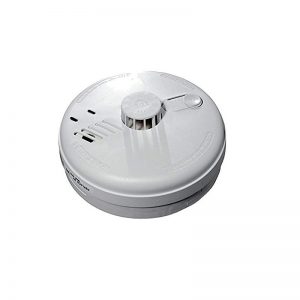 AED

239.40 VAT included
Buy The Best Heat Detectors In The UAE
With our lives getting busier and busier, keeping a check on your home or business temperature is a must. This is especially true for those residing in the UAE, as the heat here can affect comfort and well-being. Of course, we are no strangers to the need to keep an eye on the temperature in our homes and offices, but how do you get the right product that won't cost you a fortune? Firesupplies.ae is a website providing firefighting solutions in the UAE to help protect homes and businesses.
Types of Heat Detectors
The most common type is the rate-of-rise detector, which measures the rate at which the temperature rises. This type of detector is less sensitive to drafts and other factors that can cause false alarms but is not as sensitive to slow, smoldering fires. 
The other common type of heat detector is the fixed-temperature detector, which triggers an alarm when the temperature reaches a certain threshold. This type of detector is more sensitive to slow, smoldering fires but is more likely to be triggered by drafts and other factors.
Why Choose Heat Detectors Over Smoke Detectors?
One reason is that heat detectors are less likely to produce false alarms than smoke detectors. Another reason is that heat detectors are more effective at detecting fires in their early stages when they are most easily extinguished.
Heat detectors also have the advantage of being less expensive than smoke detectors, and they require less maintenance. Additionally, heat detectors can be used in areas where smoke detectors would not be appropriate, such as kitchens and bathrooms.
At Fire Supplies, we pride ourselves on offering only the highest quality products, and our heat detectors are no exception. Our heat detectors are designed to meet the most stringent international standards, and our quality guarantee backs them. So you may be confident that you're getting great when you purchase from us. So why wait? Contact us now, and let us assist you in finding the perfect heat detector for your needs.