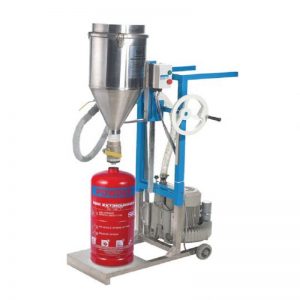 AED

36.75 –

AED

68.25 VAT included
Extinguisher Refilling Services
Our Extinguisher Refilling Services offer a comprehensive solution to ensure the continued effectiveness of your fire safety equipment. We specialize in refilling and servicing various types of extinguishers, including:
DCP Extinguisher Servicing
: Dry Chemical Powder (DCP) extinguishers are a versatile fire safety solution. Our servicing ensures that they are fully charged and capable of addressing fires effectively.
CO2 Extinguisher Servicing
:
Carbon Dioxide (CO2) extinguishers are vital for electrical and flammable liquid fires. Our servicing guarantees that these extinguishers are ready to respond to emergencies.
Foam Extinguisher Servicing
:
Foam extinguishers are designed to combat liquid-based fires. Our servicing includes refilling the extinguishers to ensure they provide the necessary coverage in case of a fire.
Water Extinguisher Servicing
:
Water extinguishers are used for Class A fires. Our servicing ensures that they are filled and pressurized to meet safety standards.
FM200 Cylinder Servicing
:
FM200 is an effective fire suppression agent used in clean agent systems. Our servicing covers FM200 cylinder maintenance, ensuring that these systems remain operational.
Our Extinguisher Refilling Services are conducted by trained professionals who understand the unique requirements of each extinguisher type. We ensure your extinguishers are fully charged and ready to safeguard lives and property in a fire emergency. Trust us to provide the best extinguisher servicing and refilling solutions that meet the highest safety standards.