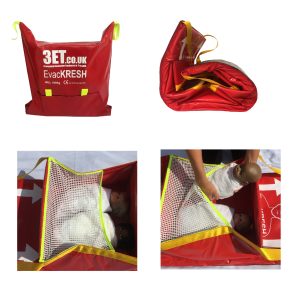 AED

4,725.00 VAT included
Buy The Best Evacuation Equipment Online in Dubai, UAE
Evacuation Equipment is an essential component of safety and preparedness, ensuring the well-being of individuals during emergencies and evacuations. Our comprehensive range of evacuation equipment includes a variety of items designed to safeguard lives in critical situations, including:
Disposable Coveralls
:
Disposable coveralls provide full-body protection against hazardous materials and contaminants. They are crucial for individuals involved in emergency response and evacuation efforts, minimizing exposure risks.
Flashlights
:
High-quality flashlights are indispensable for safe evacuations during power outages or emergencies. These reliable sources of illumination guide individuals to safety and help ensure a clear path to exit.
Electrical Safety Gear
:
Electrical safety gear is designed to protect individuals working with or around electrical systems during evacuations. This gear prevents electrical shocks and enhances safety in electrified environments.
Filters & Cartridges
:
Filters and cartridges are essential for respiratory protection in hazardous conditions. They capture airborne particles, gases, and chemicals, ensuring the air is safe during evacuations.
Shower & Eyewashes
:
Emergency showers and eyewashes provide immediate decontamination for individuals exposed to hazardous substances. These facilities are crucial for ensuring prompt treatment in emergencies.
Air Purifying Respirators
:
Air-purifying respirators help individuals breathe safely by removing harmful substances. They protect respiratory health during evacuations involving smoke, fumes, or chemical hazards.
Chemical & Liquid Protection
:
Chemical and liquid protection gear shields individuals from exposure to corrosive or toxic substances. This equipment is essential for safe evacuations where such risks are present.
Marine Safety Gear
:
Marine safety gear is tailored for evacuations on water, providing life-saving equipment such as life jackets, life rafts, and marine communication devices.
Our commitment to quality and safety ensures that our evacuation equipment adheres to the highest protection standards. Choose us as your supplier for all your evacuation equipment needs to enhance safety and preparedness during emergencies. It also protects the well-being of individuals in critical situations.