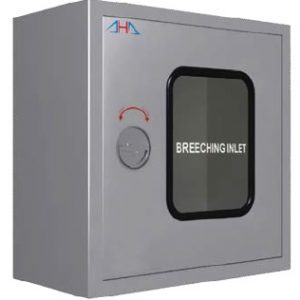 AED

892.50 VAT included
Buy the Best Fire Hose Cabinets in Dubai UAE
Our Fire Hose Cabinets are constructed to meet strict safety standards, ensuring your fire hoses and equipment are safeguarded and always available for firefighting efforts. Our selection of Fire Hose Cabinets includes various types designed to store fire hoses and related equipment securely. Our range comprises:
Single-Door Fire Hose Cabinets
:
Single-door fire hose cabinets provide an accessible and enclosed space to house fire hoses and related equipment. These cabinets are designed for easy access and protection, ensuring your fire hoses are readily available for immediate use during fire emergencies.
Double-Door Fire Hose Cabinets
:
Double-door fire hose cabinets offer additional storage space and protection for fire hoses, nozzles, and other accessories. These cabinets are ideal for accommodating larger or multiple hoses and equipment, providing a comprehensive firefighting solution.
Breeching Inlet Cabinets
:
Breeching inlet cabinets are designed to house and protect breeching inlets, which are crucial components in fire hydrant systems. These cabinets ensure that the inlets remain accessible and undamaged, ready for use when needed.
Trust us to deliver high-quality fire hose cabinets to enhance fire safety and response.