Tyco MCP250M Marine Call Point With Back Cover designed to enable an alarm signal to be given by breaking a
Tahadi TSS-07-B 1?x30Mtr Manual Fire Hose Reel with two synthetic Rubber layers and textile reinforcement tested to 18 bars. Hose Reel discs are made of 1.2 mm per treated electro-galvanized steel sheet, painted with electrostatic powder coating and oven baked at 1800C.
LATEST NEWS on FIRE INCIDENTS
If you live in a building, you should ensure that the fires' safety is up to mark. You really don't want to live ...
FIRST ONLINE STORE FOR FIRE & SAFETY PRODUCTS IN MIDDLE EAST
ABOUT FIRESUPPLIES
Firesupplies established as the first online store for fire & safety product supplies by a team dedicated in providing both building & human safety community & professionals with the highest quality fire products & supplies available across the world
For special offers & Discounts
JOIN OUR NEWSLETTER NOW
Quick response and timely delivery. Thank you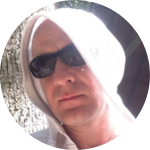 Appreciate the quick support for clearing the technical queries of my products

got a good deal. Will shop again

Found detectors for my home. Thanks for quick delivery