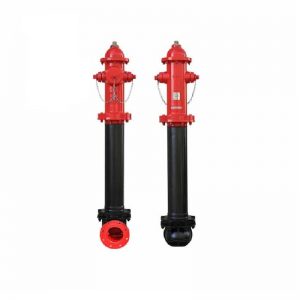 AED

7,276.50 VAT included
Buy The Best Fire Hydrant Online in Dubai, UAE
A fire hydrant is a crucial element of any community's fire protection system, providing a reliable source of water for firefighters during emergencies. We offer a variety of fire hydrants, including:
Dry-Type Fire Hydrants
:
Dry-type fire hydrants, sometimes referred to as "pillar hydrants," are designed to supply water without the need for constant water flow. These hydrants are typically used in locations where water supply is intermittent or limited. Dry-type fire hydrants ensure that firefighters have access to a water source, even when traditional water pipelines may not be readily available.
Our fire hydrants, including dry-type pillars, are built to meet stringent safety standards and ensure firefighting teams can quickly access the water needed to combat fires effectively. Trust us to provide reliable and durable fire hydrants that enhance your community's fire protection capabilities.