Buy Best Fire Blankets In UAE- Fire supplies
Fire supplies is the leading fire safety store in UAE for buying fire blankets. Use fire blankets to ensure your home and office are safe from fire. They provide a wide range of fire blankets, including standard fire blankets, fire blankets with handles, fire blankets with ties, heavy-duty fire blankets, and much more.
How does it Work?
A safety tool used to put out small flames is a fire blanket. It works by smothering the fire with a layer of non-flammable material, cutting off the oxygen supply, and extinguishing the fire.
Fire blankets are made from various materials, including wool, fiberglass, and Kevlar. They are typically square or rectangular and are available in various sizes.
To use a fire blanket, simply remove it from its packaging and drape it over the fire. Once the fire is extinguished, carefully remove the blanket and dispose of it.
How Important is Fire Protection?
Fire protection is extremely important in any home or business. Fire blankets are one type of fire protection that can be used to smother small fires. They are typically made of fire-resistant materials like wool or fiberglass and can be stored in an easily accessible location. Fire blankets can be used to smother small fires on clothing, cooking appliances, and electrical equipment. When used correctly, fire blankets can help to prevent serious injuries and property damage.
Our online store carries a wide selection of fire blankets made from the highest quality materials, ensuring that you'll be able to find the perfect one for your needs. Plus, our blankets are available at a great price, making them a budget-friendly option for businesses and households alike.
So, if you're based in the UAE, don't hesitate to order our fire blankets. We're confident that you will be satisfied with their performance.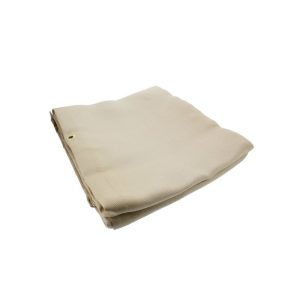 AED

1,102.50 VAT included