Bullard USRX Fire & Rescue Helmet Dual Certification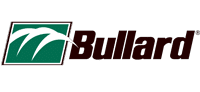 See all products from bullard
AED 793.80 (incl. tax)
Dual Certification. Lightweight Design. USRX rescue helmets are designed Bullard Tough for extreme search and rescue conditions. Using the latest in engineering advancements.
Product Code :

fs107542
Seller:

Fireshop1001
Approved by :
free delivery

Above AED1000 in UAE

always authentic

Only Reputed Brands

EASY PAYMENT

Multiple payment options
Description
Dual Certification. Lightweight Design.
USRX rescue helmets are designed Bullard Tough for extreme search and rescue conditions. Using the latest in engineering advancements, Bullard has developed the most comfortable low profile helmet on the market.
Bullard Tough.
With the re-engineered USRX Series Rescue Helmet, you'll find more headroom than ever before. This advanced, lightweight thermoplastic helmet eliminates excess weight, reducing the stress and fatigue associated with bulkier helmets, without sacrificing protection.
Engineered for Comfort and Protection.
The Bullard patented M-PACT Shell with SmartRidge design provides thermal and impact protection while offering more headroom for a comfortable fit.
Quick, Easy Sizing.
The Bullard Sure-Lock ratchet headband offers both a quick-turn of the knob and a new, unique three-position height adjuster for balance and comfort. The USRX is standard equipped with leather covered ratchet and a three-point chinstrap.
Quick-Attach Eye Protection for Flexibility.
Bullard USRX Series helmets come standard with the all-new and innovative Quick-Attach Blade System. This system permits the wearer to simply press on or off either a blade-mounted faceshield or blademounted goggle in seconds: no tools required. This flexibility gives the wearer the advantage of the right option for the right application
without time consuming component changes. The USRX comes with ESS goggles or faceshield.
Cost-Effective Maintenance.
USRX helmets are designed from the start to make maintenance simple and cost effective. Fewer components, and the greatest cost effectiveness in the industry, enhance your long-term investment. Plus, special mold-formed faceshields mean less stress cracking and longer lasting faceshields.
A Custom Fit.
All Bullard fire helmets are equipped with the U-Fit System, offering 12 custom comfort settings. By engineering our helmets to include 12 points of adjustment, you can adjust the ride and balance of your helmet. It's like having a custom-fitted helmet, designed just for you.
Features
Thermoplastic outer shell: A specially formulated advanced color-through thermoplastic shell with the ultimate in impact and penetration resistance.
M-PACT Shell: Superior protection is provided by Bullard's patented M-PACT shell with SmartRidge design, providing increased protection while remaining.
Quick-Attach blade system: The easiest way to quickly change out face protection, offered exclusively by Bullard.
ESS goggles or optically-correct 4-inch faceshield: Industry-leading eye protection.
Nomex ear/neck protector: Provides premium protection in high heat situations.
Three-point chinstrap with postman's slide: Easy to adjust and secure.
Sure-Lock ratchet headband: Sure-Lock is the top performing ratchet headband, made exclusively by Bullard.
Stainless steel D-ring: Large, durable D-ring allows you to hang your helmet on virtually any size hook.
Scotchlite reflective striping: Highest quality reflective material available; retains reflectivity to 500º F (260º C). No burning, cracking or peeling.
Optional decals: Customize your helmet with Bullard decals.
Specifications
Outer Shell Material: Thermoplastic
Inner Shell Material: Nylon Impact Cap
Suspension: 4-point nylon crown strap
Dimensions: 11.5inL x 11.6inW x 6.5inH
Questions & Answers
Questions and answers of the customers
There are no questions yet. Be the first to ask a question about this product.