Purchase The Best Fire Alarm Sounder In The UAE
Fires happen unexpectedly and can have devastating consequences. However, having the right fire protection equipment in place can make all the difference in keeping your property and loved ones safe. One essential piece of fire protection equipment is a fire alarm sounder.
Read More
When purchasing a fire alarm sounder in the United Arab Emirates, one of the best options on the market is Firesupplies.ae. We offer a wide range of fire alarm sounders that are designed to meet the specific needs of any building or facility.
Benefits of Fire Alarm Sounder
There are several benefits of having a fire alarm sounder installed in your property, including:
Early warning: Fire alarm sounders are designed to detect smoke or heat and provide an early warning of a potential fire, which can give people time to evacuate the building or take other necessary precautions.
Loud and distinct sound: Fire alarm sounders are designed to produce a loud and distinct sound that can be heard throughout the building, even in noisy environments. This helps to ensure that people are alerted to the fire as quickly as possible.
Compliance with safety regulations: Having a fire alarm sounder installed in your property can help you comply with safety regulations and building codes.
Features of Fire Alarm Sounders
Some of the key features of the fire alarm sounders available on Firesupplies.ae include:
High-quality construction: All of the fire alarm sounders on this site are made with high-quality materials to ensure they are durable and can withstand the elements.
Variety of options: There are a variety of fire alarm sounders available on the site, including wall-mounted, ceiling-mounted, and horn sounders. This allows you to choose the perfect option for your specific needs.
User-friendly: These fire alarm sounders are easy to install and maintain, making them a great option for professionals and DIY enthusiasts.
Affordable prices: Firesupplies.ae offer all their products at very affordable prices, so you can purchase high-quality fire alarm sounders without breaking the bank
Overall, our website offers great deals and discounts that you can take advantage of. So what are you waiting for? Start shopping now!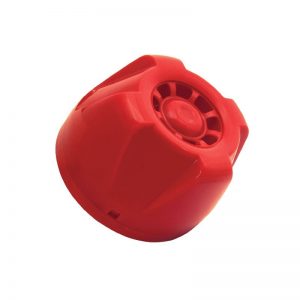 AED

126.00 VAT included