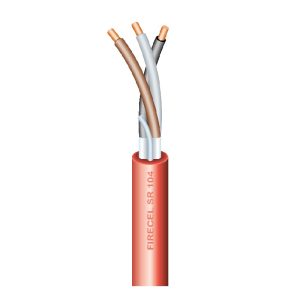 AED

10.19 VAT included
Buy The Best Fire Rates Cables for Emergency Lighting in Dubai UAE
Fire-rated cables are a critical component for ensuring the reliable operation of emergency lighting systems during fire emergencies. These specialized cables are designed to maintain structural integrity and functionality when exposed to high temperatures and flames. 
Fire-Rated Cables
:
Our fire-rated cables are built to withstand fire and heat, ensuring that they continue to function even during a fire emergency. They are a critical component of any reliable emergency lighting system, providing the necessary power and connectivity to guide individuals to safety.
When you choose our fire-rated cables, you're making a proactive choice to enhance the fire safety of your facility. These cables are specially engineered to maintain their integrity in the presence of flames, smoke, and extreme temperatures, ensuring that your emergency lighting remains operational when it matters most. Trust our best fire-rated cables to provide the connectivity and reliability needed to illuminate escape routes and exit paths during emergencies.